At The Peak of The Pyramid...
EPE is one of, if not the oldest, BLGBT travel and entertainment company in the USA. EPE has hosted cruises and sponsored Prides, fundraisers, talent competitions, destination events, pageants, and productions. EPE supports its community by promoting artists, entertainers, retailers, authors, celebrities, promoters, and entrepreneurs.
---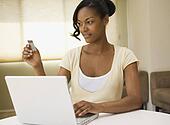 Take advantage of monthly payments - Layaway your 2015 cruise by making monthly payments for as low as $30, after deposits/packages. The 2015 Sweet 16 Caribbean Cruisin' is scheduled for October 8 - 12, 2015. Featuring the Miami Pre-Cruise and Carnival Cruise to Nassau, Bahamas. See Details
Introducing Cali - Exotic Male Dancer, Cali, will be a part of the 2015 Caribbean Cruisin' Entertainment Cast. Check out the entire 2015 Entertainment Cast. If you are interested in applying for the cast or to see past cast, visit our Entertainers Page. Book now to experience Cali.