At The Peak of The Pyramid...
EPE is one of, if not the oldest, BLGBT travel and entertainment company in the USA. EPE has hosted cruises and sponsored Prides, fundraisers, talent competitions, destination events, pageants, and productions. EPE supports its community by promoting artists, entertainers, retailers, authors, celebrities, promoters, and entrepreneurs.
---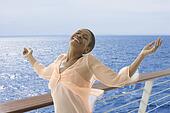 Got to Get Away? - Join Ebony Pyramid Entertainment on the most recognized African-American LGBTQ cruise. Fresh look and a breathe of fresh air. The Caribbean Cruisin' is scheduled for October 8 - 12, 2015. Book now and take advantage of the lower rates and specials. See Cruise Details
Miss Sophia McIntosh - Miss Sophia will be part of the Ebony Pyramid Entertainment Caribbean Cruisin' 2015 Entertainment Cast. She will serve as the event's Mistress of Ceremony and be featured during the Miami Pre-Cruise with her own comedy set. To see the entire 2015 cast click on 2015 Entertainment Cast.